Want to lose yourself in the absolute serenity of the Asian Beautiful Beaches? Most people don't plan much when they are embarking on a journey especially if it is a vacation. They simply want to go with the flow, but it is usually not the best strategy to approach or plan the best places to visit in the world. Summertime is almost on us and many of you might already be making plans to visit a distant place or a beach that just blows your senses away.
We recommend giving Asian beaches a bit of looking before you finalize for a destination, these beaches will simply blow you away. Tempted already? Give a brief read to these beaches and find more interesting and exciting information on them;
Pink Beach, Komodo National Park, Indonesia
Want to be absolutely thrilled and taken in by the Beautiful Beaches pink sand and blue water of a beach? If so then plan a journey to Pink Beach in Indonesia. It is located only a short flight and a simple boat ride away from Bali and stepping your feet onto the firm ground and looking on the blue horizon is going to blow you away. The underwater life is the main attraction here so you better pack your snorkeling equipment.
Koh Yao Yai, Thailand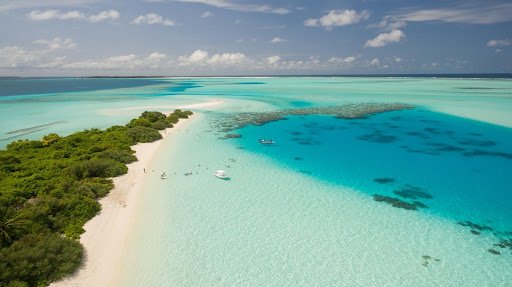 Another splendid beach is present in between two different water bodies and only a simple boat ride away from Phuket. Most area of the beach is uninhabited which means that you won't be troubled with raving parties of people going crazy on the beach. It is more of a fine spot for people who are after some solitude.
Railay Beach, Thailand

Railay beach is an incredible spot for those who don't want to be troubled with the ingenuine crowd, partying and spoiling themselves without giving any credit to nature. The only way to get to the beach is via boat. You can do hiking, trekking, and rock climbing.
Nyang Nyang Beach, Bali
This is a gem of a beach present in Bali and less approached by tourist places world because of the fact that it requires a 20-minute trek down a rocky hill. Surrounded by lush greenery all around and the colors of the roof. If you are an experienced surfer this is just the spot for you.
Miyako Island, Japan
Miyako Island is known for its stunning and vibrant beaches that are less intervened by humans and thus are the cleanest. If you want to escape the crowd, get near to nature and enjoy yourself to the absolute degree then this is the beach to go for.
El Nido, Philippines
El Nido is the ultimate natural sanctuary of mainland Palawan protected by limestone cliffs and natural lush greenery. It is a complex array of multiple islands and small islets connecting with the sea to a far-fetched horizon. Swimming underwater as well as exploring the distant shoreline is among a few things that you can do while visiting this amazing beach.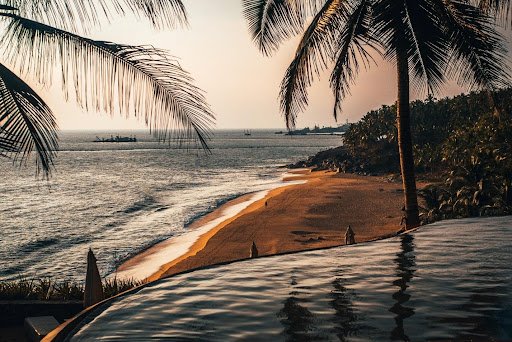 Similan Islands, Thailand
The plain sugar-white beaches interconnected with the mystical blue pearl-like appreciation of the Andaman sea can be reached by a speedboat from Phuket. You will get bewildered by the colorful fish that this island enjoys, the reefs, and the mystic natural scenery that encompasses the shoreline from all possible sides.
White Beach, Boracay, Philippines
You might have seen this beach depicted into multiple wallpapers and backgrounds used by people on their computers, ever wondered what this beach was? Well, it is the white beach of the Philippines. Absolutely stunning and a magical journey away from the Boracay Islands. The beautiful hills and tree line has got to dazzle you in every majestic way possible.
Pom Pom Island, Malaysia
Pom Pom island enjoys the most elementary and an abundance of biodiversity playing underwater. It is absolutely amazing and the first choice of marine biology lovers. You can go for an amazing diving journey there and opt for an incredible time underwater, the experience alone is going to be worth it.
Kelingking Beach, Bali


Deep stone cliffs encompass the shoreline on the Kelingking beach, Bali. It is a hidden getaway that most visitors don't even think of or reach and that is why is a secluded place to be if you are making up your mind about visiting a serene beach. You can even opt for a Travel & Stay spot there as many such destinations have opened in there to facilitate the tourists crashing there from distant lands.
Holiday Reading is Important
Make the most of your holiday with the perfect companion: a great book. Manhattan Book Group Publishers offer a diverse range of titles that guarantee enjoyment, ensuring your leisure time is both enriching and relaxing. Dive into their collection and let your holiday become an unforgettable adventure.
READ NEXT: Explore how Indian Culture in Gujarat is infused with the rich heritage and art
RELATED TOPICS: Best tourist places in world