Have you ever considered taking some time off of your hectic schedule and planning a really incredible trip with your loved ones? It almost sounds like an impossible vacation that you always plan for but never get around to actually being in. 
Before you completely discard what we have to say at least entertain the thought of seeing yourself in this really gorgeous island resort with nothing but natural awe and splendor encompassing you from all around and serenity and endless beach. Now that you have pictured it, let's make it a stunning reality. Following are some of the most incredible island resorts out there that you can plan your next trip to right away;
Conrad Bora Bora Nui is an extremely neat and exceptionally clutter-free part of the island that gives you instant access to the serene lush green beauty of the place along with a nice stretch of the white sand that makes the whole experience a bit more whimsical. The backdrop of Mount Otemanu is also nothing less than a really intricate addition that makes you fall more and more in love with the whole setting. There are a bunch of activities for you to try out here such as hiking, swimming, snorkeling, and if nothing else enjoying a really chilly drink out on the beach's lush shades with your loved ones.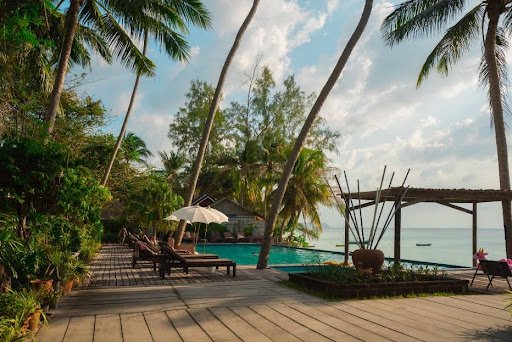 If you are simply after relaxing a bit in the serene natural beauty of an island setting with a firepit at one end and an open ocean dazzling you with those mighty big waves then you have got to plan your next vacation for the Kandima, Maldives. The castaway experience that you will get at this island resort is truly one of a kind and it is a recommended hotspot for couples interested in renewing their vows, looking for an intimate getaway, or a really incredible honeymoon destination.
The Cove at Atlantis, Bahamas
As the name implies the place is really like a cove with two white sandy beaches extending on both ends and a lush intimate green patch of trees hovering in between. You can have your own private setting in there that suits your mood, you can have a really nice poolside entertainment setting with food, music, and a party theme going on. But if you are interested in a more private assortment then you can surely have that too in there with your loving partner. The best thing about this place is the ability to be able to personalize the whole experience that you get to have there.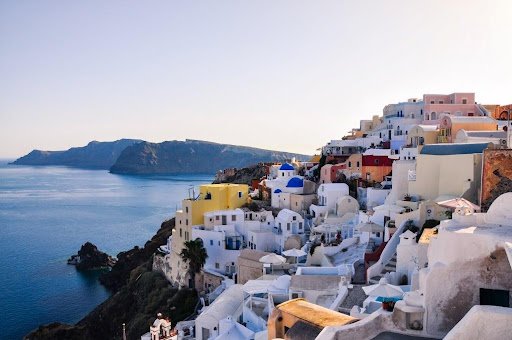 Mykonos is known exclusively for its vast and almost dream-like beaches that are the very destination of the party planners and DJs around the world to host their next hip hop bash. But at the same time, it provides a really nice setting for people who are interested in a more intimate and fun-looking place to spend some time with their loved ones. The Cavo Tagoo Mykonos is exactly a place that fits this specific description. 
You can get an immersive pool setting in this place with hot and steamy water running up and down to soothe not only the senses but your body as well. Want to know something that is truly mind-boggling? The pool that you would have at the resort is accompanied by a much larger pool present on the front side of you that eventually lands into the vast blue ocean, does this place fit the description of being aloof and dreamy or what?
North Island, a Luxury Collection Resort, Seychelles
When it comes to Travel & Stay with absolutely no one around to disturb you this place really fits the description of this whole entanglement more vividly. It is a perfect place for every type of travel couple, if you are after friendly interaction with the locals then you would surely get it here but if you prefer being alone and distant, kind of cut off from the rest of the world then you can have that too in this very place. 
Choose something adventurous and daring to do such as hiking, snorkeling, or swimming on end all day until you crash before a bonfire with chilly drinks in your hands, warm food cooking on the BBQ, and your loved one sitting beside you. Who says a perfect vacation doesn't exist with your loved one? It does and is within your reach.
READ NEXT: 5 Incredible ways to stay invigorated while travelling
RELATED TOPICS: Most visited places in the world