The Wall Art of decorating the interior of your home lies within personalizing the space the way you want it to look rather than taking inspiration from the internet and coming up with bizarre orientations that don't simply work. Even if you have furnished your living room to its teeth, have imported the best stuff, and used the finest paintwork the whole place won't feel like coming together unless you have incorporated some wall art of your liking onto the walls. 
Barren walls look uninviting and plainly boring that is why you have got to incorporate some of the finest Wall Art décor items onto the walls to give it a nice shine/look and make the whole room work as an aesthetical unit. If you are not feeling tempted or drawn towards it then the following are some of the reasons that might help you to get on with it;
It helps in revealing the focal point of the room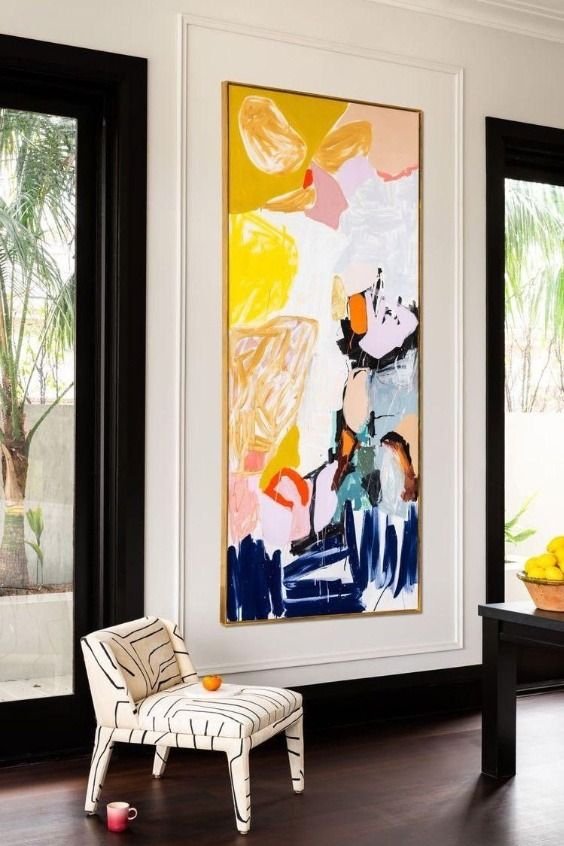 Whenever you or someone else enters your living room design what are they going to see? Of course the walls, the furniture and all other accessories that you have incorporated in there but that is about it. They won't believe that the space is in fact unique and tells a story because there isn't any focal point whatsoever. Now change the scenario a bit and get a really nice collection of wall décor ideas slapped across each other and you would definitely be able to develop a nice focal point for the whole modern interior design. It grabs the attention of the people and by doing it instills a nice and crisp image of your living room that is unique and different from anything else that they might have seen out there. 
Gives out a really smooth texture
Wall art provides your place with a soul of its own, apart from looking extremely inviting and thrilling inside out the prospect of wall art is that it adds some nice texture to your place. Think of all the bold paintings slapped across the wall, some of these in vintage frames, some of these without the frames and such, modern paintings, abstract paintings, and even some of life-sized additions as well. 
All of these items combined with each other will add a nice lift off to your whole living room and will become the reason for defining the whole space with some fine texture. The best thing about living decor is that you can always add variety by simply changing the position of the paintings and wall décor items or by adding a few new pieces into the mix. 
Help you to find your personality
When you will begin incorporating wall Decorating Ideas into your place you are definitely going to run into a few distractions and sometimes the setting might not come together or work in harmony at all and that is when you need to take a step back, ruminate how it could come together in a much more mesmerizing way and redo the whole thing. It will act as a nice practice for you to find more about your taste and reflection on your personality the whole thing. You would become more in line with the changes that you are implementing to the whole thing thus providing you with a more in-depth knowledge of your liking and how can you transform the whole place accordingly.
Can spark conversation
When you have such bold wall décor items nestled all across your living room design and some people come to visit you then it would most definitely spark a sense of conversation with them. They will be asking you all about the piece that is out there such as how did you get it, the whole story behind it. Wall décor design work exceptionally as conversation pieces especially if you are running out of things to talk to or discuss, it is a great conversation starter for sure. 
Who knows maybe you might be able to find someone else with the same interest or liking to the world of canvas art as yourself and you never know when you are going to click with someone who has the same mentality or liking to Art & Photography. Engaging with this whole thing just makes sure that you are happy with the changes that you are doing to the whole space and the wall décor is always a nice niche, to begin with, the whole prospect of decorating your house interior design to the best of its standards. 
READ NEXT: Home Decor Ideas for the Ones Who Always Want to Play Host!
RELATED TOPICS: home and decor