It is kind of a given that most people don't tend to their Bathroom Idea décor and design that well and they are always skimming costs whenever they can for their own purposes but then are not happy with the end results too. Who says that you have to spend too much for the sake of increasing the overall aesthetical profile of your bathroom?
Increase the aesthetics of your bathroom in real-time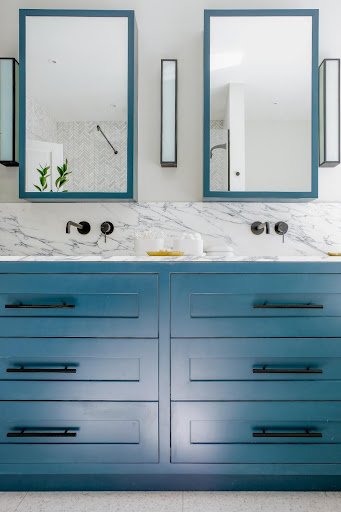 There are other ways to do that, all you have to do is to become a little more insightful and creative and you would definitely see a lot of ideas working out for you. One such idea/area that you should approach when it comes to decorative bathroom ideas is the mirrors.
It might sound a little out there but when you would see the execution of this style, with a myriad variety of mirrors, big mirrors, stylish mirrors, and mirrors in the different orientations you would definitely be able to see the gravity of this grand idea. To help you along following are some of the great manifestations that you can try when it comes to improving the overall décor of your bathroom design with the help of mirrors;
Have a full bleed mirror
As the name suggests a full bleed mirror is the type of mirror that is etched right onto the wall and holds from ceiling to floor in a much more dynamic and artistic way. To enhance the overall look and beauty of this addition you can opt for stones, bricks and other such elements as these will be able to highlight the beauty of the mirror and the mirror would, in turn, be able to do the same for these elements.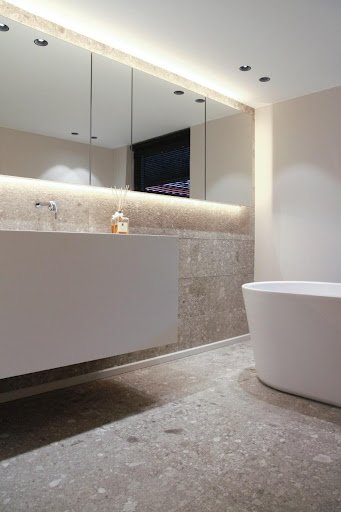 So, at the end of the day, it is a win-win situation for everyone. You can add a bit of pop to the whole place by adding consistent color with multiple accessories, try to even incorporate fancy soaps, conditioners, and other items to gravitate on the whole charisma of using a full bleed mirror.
Double sink single mirror
Many bathrooms have a double sink in them and that could make things a bit spacious but then opting for double mirrors also kind of ruins the symmetry for the whole thing. Now you don't want to do the same if you have got a double sink yourself. That is why it is best to use a single mirror for both of these sinks but in a perpetual and symmetrical way.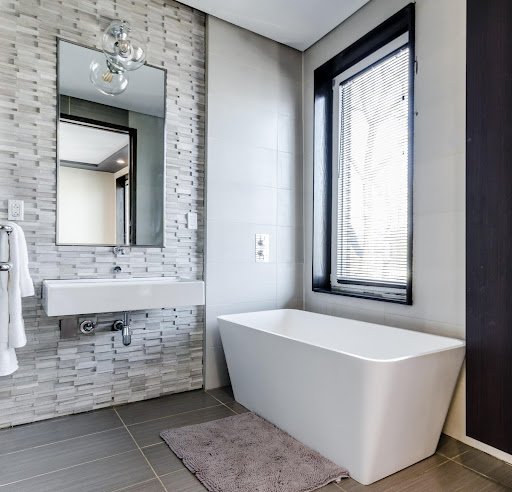 What you can do is to make sure that the mirror in itself is in the center and can be approached by people standing at these two distinctive sinks. If you can go for a cabinet behind the mirror that is hidden then it could turn out pretty good for you as it would literally double up the space for you to store your things while not making a huge mess in doing so.
Double angular mirrors
Another take on installing mirrors in your bathroom is to opt for double angular mirrors for a double sink setup. This is going to free up some wall space in between the mirrors for the sake of installing more light and making the whole thing appear more brighter and elementary in the long run.

You would not be able to enjoy the double lighting if it wasn't for the extra space that got created between these split mirrors. Plus on the bright side of things if you are not a minimalist and want to fill up your space with things and ideas and you like symmetry then this is surely the right mirror type that you should be going for.
The hanging mirror
Some time ago the hanging mirrors were completely boycotted by the home décor professionals because at the time these were not considered as chic and sleek as they are now. But a lot has changed since then because now the trend is a bit minimalistic and people don't like to have bolder and bigger things consuming them from left and right and that is where the idea of a hanging mirror comes into play. There is something decent about it that makes it an incredible bathroom décor & wall décor inspiration at the same time.
There is something about it that makes it feel stylish and a bit playful at the same time. No matter where you put it you won't be found complaining about it because it is going to look absolutely stunning and gorgeous through and through.
READ NEXT: Bathroom Design Ideas that are out of this world
RELATED TOPICS: Interior decoration