Have you ever enjoyed a fine Greenhouse dining experience in a busy metropolitan? If so then you already know that there is nothing like it. The smell, the aroma, the taste of the dinner served before you are just splendid. A myriad of colors are presented to you, you often get confused about what to eat and what not to. The delicate work of art allows you to take in not only the inspiration of the chef but also the place that you are sitting in and enjoying this lush and lovely dinner in Greenhouse dining.
But have you ever wondered what happens with those food elements that are primarily not added to the dishes? The off-sized cubes of apple, the potato chunks that were not elegant enough to be included within the soup, or how about those over-trimmed ends of your favorite fillet? Where do all these things end up? Most definitely these will end up in litter and from there would be discarded, never to be used and never to be tasted by anyone. When would this consistent loss of food stop? Is there nothing that can be done, is there no restaurant or eatery that is taking notice of that?
Turning discarded food items into star dishes
You will be glad to know that there is a restaurant deep in the hearty plains of Africa that is well aware of the problem and is not only aware of it but working around the clock to ensure that none of the food ends up in the garbage, it is no one other than Greenhouse restaurant. Present in the Cellars Hohenort Hotel in Cape Town, Greenhouse Restaurant was able to earn a grand reputation among the local dining circles for its elegant spinning of new and exciting dishes with restaurant leftovers. The very mission of the restaurant is to ensure that no food item that can be eaten and could serve its purpose within a dish ever goes to waste. 
The head chef Ashely Moss is in charge of the no-waste food initiative and came around the idea on his own seeing all the food that was laid to waste in the kitchen on a day-to-day basis. He started off with the Weekly waste challenge where he would present his chefs with multiple food items, off-sized food pieces, parts that were destined to be thrown out, and asked them to turn these into signature dishes of their own. He said that the regular kitchen job that revolved around a certain duty can get pretty hectic and a bit overwhelming very fast. 
Weekly challenge sparks creativity and motivation among chefs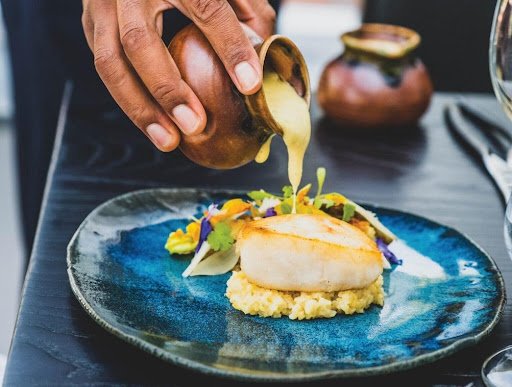 That is why to keep things fresh and articulate he would give his chefs these weekly challenges to spark a touch of culinary motivation and love for food. This weekly challenge allows them to think of ways they can use the regular trimmings from the original dishes and use them to prepare a new and tasty dish for the weekly challenge. To keep these chefs in line with their love and dedication to food, chef Ashely Moss also incentivizes those who come up with 'out of the park' dishes that are unique, tasty, and tell a practical story highlighting the food elements it is made from. 
Greenhouse restaurant in Africa uses all types of discarded food to prepare exquisite dishes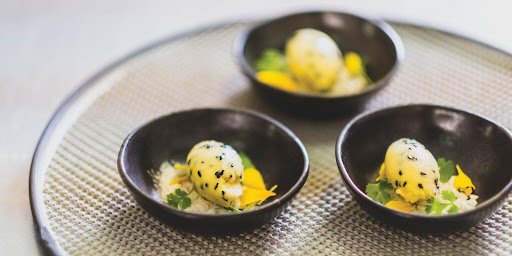 He says that there are all kinds of items that these chefs use to prepare new dishes, some of these are potato, peas, corn, lean and trimmed pieces of chicken, beef or salmon, and all sorts of things that can't be used in a restaurant-quality dish. Ashley says that these dishes are kind of an exercise for the chefs that are involved in preparing the original dishes for the restaurant and most of it is usually kept behind the kitchen doors. But if some dish created during the weekly challenge has a certain pizzazz and appeal to it and they think it could become a star dish and people would definitely like it then it might just end up on the main menu. 
Final Thoughts
When it comes to food and the discipline of enjoying it the main thing to consider is that it is tasty enough and tells a unique story and if some of these preemptively discarded items could be used to prepare the dish and highlight it then what more does someone want? Remember it is not the quality of the ingredients that matter in highlighting a dish or the Food & Drinks that people must choose but the overall intentions of the chef and how much heart and soul they have put into the dish.
READ NEXT: Mojo Marinade How to Make Cuban Style Mojo Marinade Black Bean with Rice?
RELATED TOPICS: Indian food blog