It is spring!  Let's welcome the gardens filled with colors and fragrance. It's time to go back to the garden after a long dull winter. It is the time to relief ourselves, breathing the fresh air. But you have to work according to plan in garden if you want the enormous beauty of the season. 
We should start before temperature start to rise. 
Many believe gardening is joy and a stress reliever. In spring, we get the chance to recover the damages of winter. It may sound a lot to do but with a planning you could pull out the best out of gardening this year. Let's discuss some tricks which could take your gardening to the next level. 
Making the Beds and Borders
This step divided into two parts. First is to tidy up and second is the bed and border making. Remove the leaves and debris then cut back dead old grasses and perennials. If you want to get something out of these then it will be best to leave the rest for few days. It will rot and make the bed fertile. 
Beds making are the most important part of back to the bare soil. Remove weeds and burn them before putting aside the compost pile that you have gathered before. This organic matter will not germinate or causing any problem later on. Dig a two inches whole to layer the organic matter, recycled green waste into the bed borders. 
Sow Seeds that is of Longer Season 
If you sow seeds earlier in the spring then select seeds which need a longer growing season such as aubergines, peppers, begonias and geraniums. It will need a heated environment so this season will be good for growth. 
Remove Garden Pests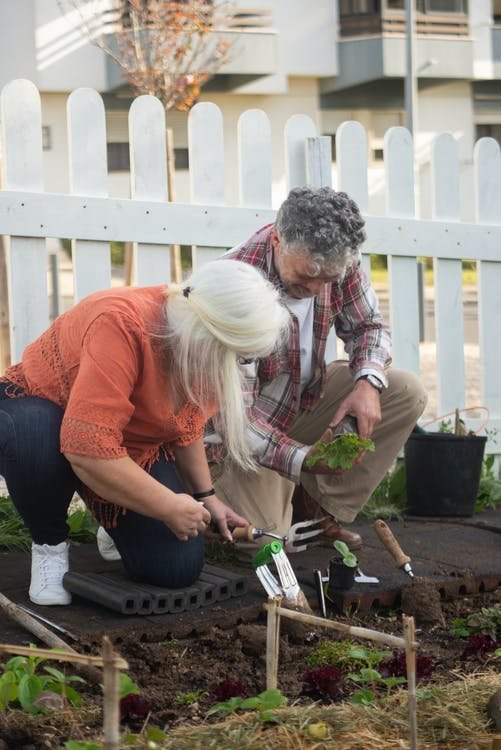 Hunt and remove pests are it will cause trouble in summer and spring. Pay a closer look at the top of the perennial plants and check if there are any snails or slugs. If there is any then take action to remove them. 
Last year's pots should be cleared well. The white-vine-weevil larvae should be removed from the pots. Destroy any type of larvae that you find while preparing new beds. This parasitic nematodes it out the plant roots.
Move Shrubs
In winter, it is a great season for moving out shrubs because they can be still dormant. To prevent drying of the roots, you must move the shrubs earlier. At first, dig a circular whole which surrounds the shrub. Take much of root balls in the new location quickly. By this, it can be re-established by itself. After replanting to the new position water it well and place it at the same level it was previously placed. 
Fencing 
Fixing fence panel and broken structures is an important part of proper gardening process. Winter is the best time for such maintenances. Later on you will not get time for doing such jobs. Cleaning the fence panel, removing old grimes, cleaning the moss and applying stains or paints are counted in this section.  Finally let the fence dry well. 
Gardening Tools
Sharpening your tools before start gardening helps in both way; saving money and prevent diseases. Working with dirty tools may invite harmful bacteria so use strong cleaners and hot water to cleanse. Sharpen tools works smoothly like the hoes, spades and rakes.
Composting
Spring is the best time for set up compost in the garden. A compost area is also a good spot for putting the wastes which is organic. Compost area will lead to a fertile and rich land for the plants. You can try compost every month to keep the soil fertile.
There is a lot of work on way to prepare for your perfect garden this year. Hit the ground early, you have the list and it is spring. 
READ NEXT: 5 DIY Bird Feeder Ideas for any outdoor space + quick tips!
RELATED TOPICS: landscape design ideas