Introduction:
Bedroom Decor Ideas
There are a lot of modern and elite Bedroom Decor Ideas available. When it comes to bedroom decorating, the first thing that comes to mind is to decor your bedroom wall. Bedroom wall decor needs to be stylish, yet unique. It also has to reflect your aesthetic sense and personality. There are many ways to decorate your walls. You just need some creativity, along with a few handy tips and tricks.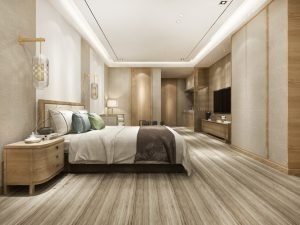 Wall Planter As wall Decor
The traditional way of having potted plants in your bedroom is to have them placed in small pots on a table. But you can always try something different and set a new trend. Instead of placing the small potted plants on a shelf, place them on your blank wall. You can use wall planters to add some freshness to the blank walls.
Add Family Portraits to Your wall
The easiest way to make a room look amazing is to add family portraits. Family portraits make the room feel more like home and the entire family can look at your beautiful wall without having to stand in front of a mirror or board. It's great for the kids because they can see themselves as they grow up and make their mark on the world!
Collection of Frames
Up cycle plain frames and turn them into an area of attraction. The modern look of these frames would definitely add grace to the wall of your bedroom. It adds to plain white walls, yet it doesn't make it look artificial or lack artistic design.
Add Shelves To Your Wall
A single long shelf is a space saver that gives your bedroom an edge. Not only does it add flexibility, but it also serves as a storage space for all your bedroom accessories. If you want to brighten up your bedroom, you can always add in some light sconces or even dainty pieces of art on top of your shelf. 
Add Mirror To Your Wall
Mirrors can be a great way to bring light into your living room and make it look naturally brighter. They are also very versatile in how they can be used and can be easily moved or repainted when you want to change things up. By having them as wall decor, they create a focal point that brings the whole room together. In addition, adding mirrors makes the space seem larger and less cramped.
Upgrade Your Lights
Great home decor ideas include anything that helps you create the perfect atmosphere in your home. Fairy lights are a perfect way to do this. You can create just about any design you want with fairy lights, including dots and stars, and other shapes.
Add Cushioning To Your Wall
There is no better hack to revamp your bedroom than by adding beautiful, textured cushions to your walls. This will instantly make the space look more elegant and luxurious. Whether you want to install them at the head of your bed or in a corner of the room, these cushioned walls will surely turn your ordinary space into a grand one.
Watchful Walls
Placing clocks of different sizes and shapes can help with defining space and add contrast to your wall decor. You may also opt for placing various time zones on different clocks to create a world map effect on your wall. 
Add a Wooden Panel
Wooden panelling is a great way to create a modern design in your bedroom. The wood provides a contrasting detail that can look great with minimal effort on your part.
Add Compartments To Your Walls
Use compartments to add storage units and decoration pieces to create more space. This not only looks good but gives you creative liberty to use them in different ways.
Add Texture To Your Wall
If you want to revamp your bedroom and get it looking posh, then use texture. The first thing that people notice in a bedroom is the wall or background colour. So, if you want to stand out and make your room unique, then adding texture will do just the trick.
Add Gallery Art To Your Wall
When it comes to decorating your bedroom, you want to think about more than just furniture. Therefore, hang artwork and paintings on the walls to create an instant focal point and add colour to the room. 
Conclusion:
These are some of the best Bedroom Decor Ideas of 2023. You should focus on these ideas to make your bedroom look gorgeous!