When we talk about the garden, green plants, beautiful flowers and different types of trees come into our mind. But today we are not discussing green plants anymore. In this article, we are discussing non-green plants for the garden. Before we start, let's discuss a common question. Why plants are green. Well, the answer is, Plants consist of chlorophylls, that produce energy from the sun. the process is called the photosynthesis process. as a result of this chemical process, green light is reflected. That is the reason most of the plants are green. But we are not discussing it anymore. The only answer to non-green plants is those plants, that do not have chlorophyll is called non-green plants. Some plants like Phantom arched, Indian pipe, snow plant, and broomrape are common non-green plants. Besides this, we will discuss more types of Non-green plants for the garden. 
Caladiums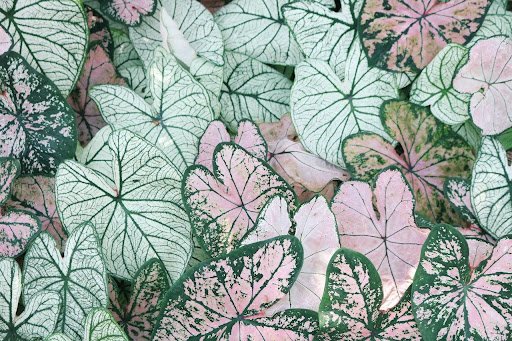 The first in our list of non-green plants is caladium. The second name of caladium is "Angel Wings". It is the best choice for non-green plants in your garden. Caladium is the best option to go with. caladium consist of different color leaves including, red,  white, & pink etc. To grow caladiums in your garden, the best place is to plant them in shady and place with low temperature.
Mushrooms
Mushroom is also considered as non-green plant for gardens. Mushrooms are available in different types. You can eat a type of mushrooms. Planting mushrooms in garden have two benefits. First, it is different from non-green plants and the second is, mushrooms are edible. It can be used as a dish for lunch or dinner.
Orchids
If you are looking for non-green flowers for your garden. We would like to suggest the Orchids. This is a type of non-green flower.  The look of these flowers is absolutely amazing. It will boost the look of your garden and will make a difference. Just like other green plants orchids do not produce their own food. That is the reason it is not in green color. Another type of orchid specie is the phantom orchid, the color of phantom orchid is completely white.
Canna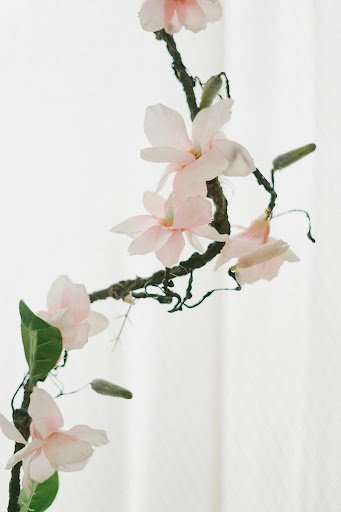 Looking for Non-Green plant, Canna is next choice for your garden.  Canna needs partial sun and moisturized environment for growth. Canna is available in different colors like black, green, striped foliage, and bronze color. The leaves are bigger in size up to 5 feet and cover more space. It is a flowering plant. with flower colors. The variety of color include pink, red, yellow & orange. Do you need bicolor plants? Canna is the best option.
Artemisia
Having a garden in the backyard, but the flower doesn't matter for you. Then Artemisia is the best option for non-green plants. Sometimes it is also called Artemisia vulgaris. This plant is famous for its big size & leaves. Mugwort, tarragon, wormwood, sweet Annie,  and southernwood are different specie types of Artemisia. To fulfill its needs for daily growth need it has silver color foliage. Artemisia is also used as indoor plants to improve greenery in the interior. it creates its food in partial sun shade.
Monotropa Uniflora
This non green plant second name is ghost plant. In some areas, it is called Indian pipe. It takes its food from different types of fungi such as mycorrhizal, while no chlorophyll exists here. No sunlight is required for the growth of the Monotropa Uniflora plant and is usually found in thick forests, where there are no direct rays of sunlight fall. If you have a garden in the backyard, where e there is no direct sunlight falls. It is the best option to grow. Monotropa Uniflora has some more species like broomrape. While the flower color is white and blue.
Coleus
This is also a non-green plant type. It can be used in gardens & indoor. It grows easily in pots. Therefore, most people use it for indoor purposes. The Coleus can grow in shade while it does not need a direct sunlight. However, for new varieties and species of coleus proper sunlight is mandatory to grow. It is mandatory to keep the soil moisturized during the drought period.  If we talk about the length, different species of coleus grow about two and a half feet depending upon the species.
We discussed different types of non-green plants for garden. Besides this, there are more non-green plants available in market. For example, Hosta, Heuchera, smoke tree, Nine Bark, Sumac, and much more.
READ NEXT: Wildlife Friendly Wood Garden Paths and Boardwalks, 50 Inspiring Landscaping Ideas
RELATED TOPICS: Landscape garden