Choosing the best art for your rooms is a bit difficult as there are many options available. Although this is all about your personal choice but there will be at least few viewers and the factor of attraction will be determined by the art pieces. You must step up with great ideas because it is the most important room of the home.Painting is an everlasting inspiration to the artists. The best art carries a lot of memories and creates a strong sensation to all. Besides the art provides great views and represents your taste. We sum up some of the best Home Wall Painting ideas you can try to add wall painting for home decor .
Home Wall Painting Ideas
Emotional Display
Your room is your canvas and you can use it the way you want. Photography is a great form of art that can have a space in your room. Hang your special collectibles of travel or object photography pieces on the walls. You can frame them well and put them on the walls to decorate your room wall. It may include your personal favorite items too which go well with the color schemes of your walls.
Mural
Turn your walls into whole piece of wall art with the help of big-sized mural. Basically it is hand-printed piece of art. If you are thinking that you have to art yourself then don't worry there are loads of peel-and-stick mural available. You have to install it like wallpaper. A huge picture will do for almost any space of wall. 
Theme Collection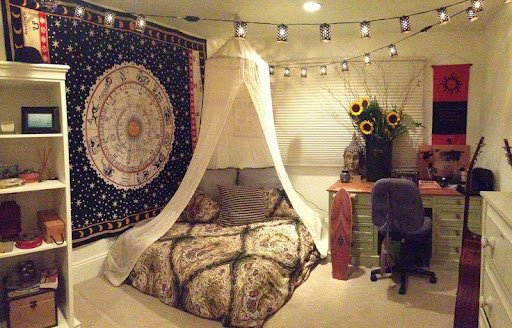 When it comes to the question of framing arts onto walls, then you can pick a theme. It will set a tone to your room. This includes imagery or inspiring look which can be a collective set tone. Other personal things of your room ideas will modify the view of your room.
Wall-to-Wall Frames
We have seen home designs of floor-to-ceiling gallery but do you think of how fresh it will be a wall-to-wall frame will look. Many of the matching art frames in a straight line will definitely create better focal point. 
Contrasting Art
We always try to match arts or colors of the same room design. There are rooms where you have the liberty to prove that contrast matching can produce a great look of the room. Try to use cohesive color palette but use contrasting arts on different walls.
Over Size Art
Sometimes a single piece of art can set a better statement power. Instead of using a lot of framed art pieces go for a single large size print or canvas painting. It will be a smoothie and modern look rather that monotonous load of frames.
Gallery Wall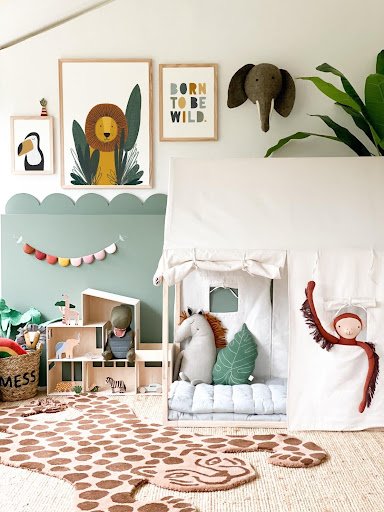 Gallery wall means a lot of framework with various kinds of art pieces. A specific wall can be transformed into a gallery wall. The old and new photographs of different sizes and colors, collection of arts and paintings can be arranged into it. Use a cool toe background color palette or black and white on the walls to make a great focal point.
Tapestry
Hanging a tapestry can create a cool design of your room wall. Installing a tapestry on a blank wall depicts casual design. A good design and texture will add an aesthetic look for the watchers. Best home interior idea of a tapestry will be a screen print or an embroidered canvas.
Be Yourself
Most important thing when you consider adding art to your room is to choose things as of your taste. The wall painting you choose will reflect the blend of your personality and sense of art. So, choose wisely what you need, a warm color or cold; or a painting that has deeper art sense. Arrange things well and the best prize you'll get is the beautiful prints and refreshing environment every time you walk into house interior design.
READ NEXT: 11 art genres for your home: Explore, try and decorate!
RELATED TOPICS: Interior design ideas