Most people take the definition of creating their dream home a bit too literally and they will focus all of their energy and whatnot on redoing the house interior design, playing with ideas, and incorporating all sorts of luxury furniture indoors. What they seem to forget about is the fact that it is the people that make up the foundation of the dream house and not the things and artifacts. The outdoors are also among the elements that are not given any thought whatsoever and that is nothing but demeaning to the very aspect of uplifting the overall sense of communication and togetherness of the family.
Summertime is outdoors time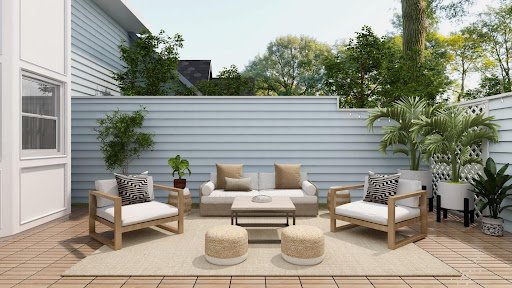 Summertime is often associated with a time to mingle with each other, sitting on the patio or in the lush green domain of grass and tree line that is present in your garden ideas or outside environment and just basking in the sun. But this endeavor is also not going to bring any fruit unless you incorporate a wide range of outdoor furniture ideas such as coffee tables, corner sofa sets, dining table sets, planters, fire pits, and whatnot. 
But an even more important thing to consider here is the ideas that you will be referring to when it comes to accommodating all these fine blends of people that you have got. So, without further ado let's get right into it;
Try to zone it out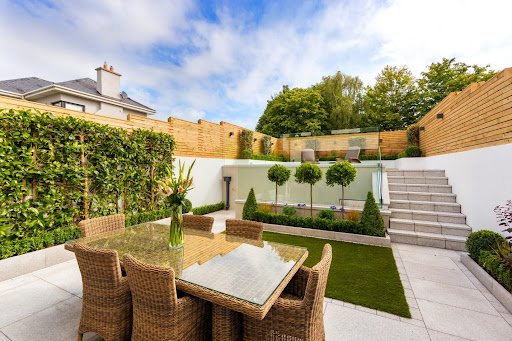 Summertime is hands down family time but not everyone is willing to mingle with each other and these differences could come in the way of the group as a whole wanting to see some good time. The most obvious approach that you can take here is to split the crowd in the literal sense. 
What you will be doing is to develop different zones such as a play zone for the kids and teenagers to enjoy, a gossip zone for all the adults and like-minded people to talk to each other while sipping away at their favorite summer drinks, and so on so. This will give your outdoors a proper rhythm to get by and will help you to manage the events more profoundly.
Avoid overdoing it
Another classic approach that can be of tremendous help to you is keeping it simple and avoiding overdoing it as this way you are only going to drum up more problems for yourself that you might not be able to manage properly. Make sure that your outdoor furniture is pretty intricate and laid out in a much more decisive manner, it must have a proper symmetry and flow to it. 
Rather than stuffing things and furniture items into each other try to spread these a bit. Treat your patio as if it was another indoor room and lace it up with dedicated furniture items so it can play the part perfectly. And if you are feeling a bit overzealous then there is nothing wrong with introducing an outdoor Kitchen Design to the place where you can cook and eat and mingle with others.
Save yourself a handsome amount of money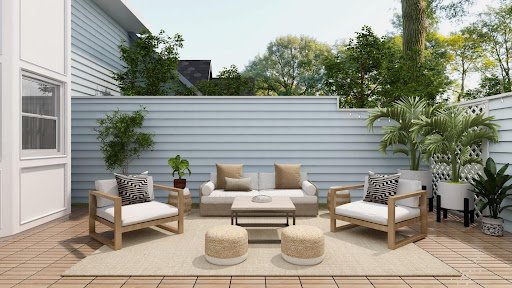 It might sound like a bit obnoxious advice trying to save money when it comes to the outdoor furniture as this is the very thing that is going to remain outside for an unprecedented amount of time and the user must not cheap out on it. But you have to understand the context in which the whole thing is being set up here and that is to buy your outdoor furniture items one by one rather than having to go in bulk. 
Because if you buy everything at once then chances are that you won't get a decent deal and will be missing out on multiple discount opportunities that you will be able to get throughout the year. Therefore the best possible approach would be to go for your outdoor furniture one by one and try your best to get some of these even at a discounted rate. 
Final Thoughts
Also, try your best to give a new life to any and all outside furniture items that you think can no longer be of service by having them fixed and renovated dearly to fit the overall aesthetics of the gardening ideas  & outdoor living experience that you are after. This is not going to be any easier trying to manage the incorporation of the outdoor furniture but taking into consideration the tips shared with you here it will be alright a the end. 
READ NEXT: Spring Is Here! New Trick For Preparing Your Garden
RELATED TOPICS: landscape design ideas