First things first, we need to understand the definition of ecotourism. Simply put, it means to travel to natural areas, resulting in environment conservation and the sustainability of people living there.
Don't worry if this is your first time as an ecotourist. We've got a list of 10 amazing ecotourism destinations from all over the world.
1. Gunung Mulu National Park (Malaysia)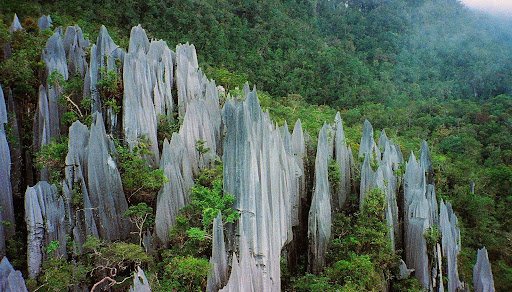 Get ready to be blown away by super cool geological phenomena! And It's not just about marveling at the wonderful pinnacle-like spires. Make the most out of your trip by engaging in adventure activities like hiking, caving, or even simply walking around. With the tour guide by your side, you won't miss out on a single thing. All in all, it's no wonder that this park is a UNESCO world heritage site.
2. Serengeti National Park (Tanzania)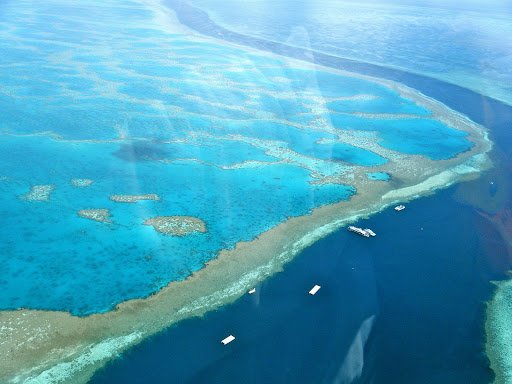 Up next on the list is yet another national park. Africa is known for its breathtaking landscapes and the Serengeti National Park in Tanzania is one of the best examples. You'll find the place hustling and bustling with many animals from gazelles to zebras and you could watch them migrate! If you're a wildlife photographer or simply an animal lover, this spot should top your travel bucket list for 2022.
3. Great Barrier Reef (Australia)
Who wouldn't dive in to explore marine life? Although the Great Barrier Reef in Australia has been struggling with issues of pollution, it is nonetheless a top ecotourism destination because it hosts approximately 1,500 various fishes and 4,000 mollusk types.
4. The Burren (Ireland)
Being an island, Ireland is a country that booms with ecotourism travel spots. The plant named 'Burren' is native to the country and boasts an origin history that spans millions of years. This landscape spot that resembles the moon is worth visiting, even if your schedule is tight.
5. Pingvellir National Park (Iceland)
Another UNESCO World Heritage Site on our list, the Pingvellir National Park in Iceland has a diverse view. You can see Lake Pingvallavatn on one side, which is the largest natural lake in the country. You can experience grass on another side, beneath which lie lava fields. The region also uses sustainable resources for maintenance, which is an excellent feature to compliment the stunning views.
6. Galápagos Islands (Ecuador)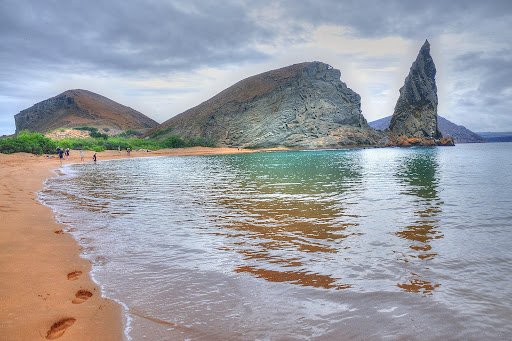 Are you a fan of diversity, lizards, and iguanas? The Galápagos Islands are full of volcanoes and the Pacific Ocean gives it a view and feel unlike any other. You can find countless peculiar animals and plants here. The best part is that with only a few tourists allowed daily, you get to experience and explore the whole place in peace.
7. Koh Kong (Cambodia)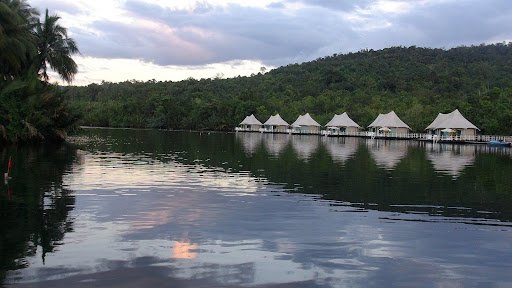 Asia is known to have some of the best eco-tourism spots. Amongst one of them is Cambodia, situated in the South East of the continent. Koh Kong borders Thailand and you can find various types of scenery to explore here.
Take your pick from lush blue rivers, thick mangrove forests, stunning islands and beaches, and keep an eye out for endangered animals while you're at it! The place is so eco-friendly, that you'll even find green hotels with ease. And of course, adventure activities like trekking are a gem in such locations.
8. Monteverde Cloud Forest (Costa Rica)
The Monteverde means the 'green mountain'. It is a heaven for ecotourism in the sense that it has so many plants and animals for you to explore. With thousands of reptiles and amphibians, and hundreds of birds and various mammal species – you cannot miss having this on your bucket list.
9. Peleliu and Donsol (Philippines)
Peleliu is a destination in the east of the Philippines. You can think of it as a heaven for eco-tourists interested in having kayaking adventures. If you've ever dreamed of swimming with jellyfish and dolphins, this spot should be on the top of your bucket list.
Another location is Donsol, which limits the number of tourists so it could provide you with an intimate experience. Here, you have white sharks to swim with, and if you want to go deeper, scuba diving is also an option – and you may get to meet the manta rays!
10. Gothenburg (Sweden)
Embrace yourselves as we've saved the best one for the last! Not only is Gothenburg Sweden's second largest city, but it is advanced as well. You'll be impressed to know how energy is renewed for transport, along with a lot of environment-friendly hotels. Other than the city experience, Gothenburg has its fair share of mesmerizing sites such as hiking tracks, lush green forests, and parks!
Which one of the above would you like to be the first on your bucket list for 2022? Let us know in the comments!
READ NEXT: 5 dreamiest island resorts around the world to book with your beau this year
RELATED TOPICS: Most visited places in the world