Have you ever considered reshaping your outdoor spaces to the best of your ability? Do you seriously like to see your backyard all strained with leaves and weed growing here and there and ultimately no symmetry whatsoever going around? Well, no one likes to see their garden or outdoor plain but to reach the alternative of that which is to have a really calming and beautiful sanctuary that emits peace and aesthetical structure requires work and dedication.Here goes some of the Outdoor Decor Ideas to beautify your backyard.
Beautiful Outdoor Decor Ideas for Your Backyard
Decorate your outdoor living space to the best of its ability
You won't be able to have a nice outdoor living space without first putting your back into it. You need to have a proper sketch of how you want to move on with things. Do you like the current plants that you have grown in your garden or do you want to revamp the whole thing to the best of its ability? What about accessories?
Do you want a fireplace in the open or a dining table for large gatherings? These are some of the Decorating Ideas that you should be asking yourself if you want to make the best of the transformation into your outdoor living space. With that being said following are some of the most lucrative trends in decorating the outdoor living space;
Make sure that your lawn is in shape

Take a look outside your home window and ask yourself if your garden is in the best possible shape right now or does it require some work? And by getting your lawn in shape doesn't mean that you should get it in oval or rectangular shape but it points towards the symmetry of the whole space. It should be prominent, have proper orientation, and be effectively managed or else your garden requires some work to do.
Take out the trash regularly, blow those yellow leaves away, and cut the branches to take away the excessive shade. All of these practices are there to ensure that you can get your lawn ready for further manifestation and incorporation of the décor elements for enhancing the aesthetical profile of the whole place.
Give some thought to the entrance
So, it is your ultimate sanctuary that we are talking about, do you seriously want people to step into it without any form of awe or surprise whatsoever? To dramatize things a bit like they do in movies think of a proper entrance, you can opt for a windy pathway with a lot of twists and turns that lead to the main garden space or even consider paving the whole thing for a better aesthetical reach.
Having a proper layout crafted for your outdoor needs and beautiful paving is the right way to do it. you can create a pattern with the arrangement of the stones to make a proper shape or even for just carving up a theme for the place. It would give a stunning look to your garden ideas and would make a proper aesthetical profile for the whole space.
What about the furniture?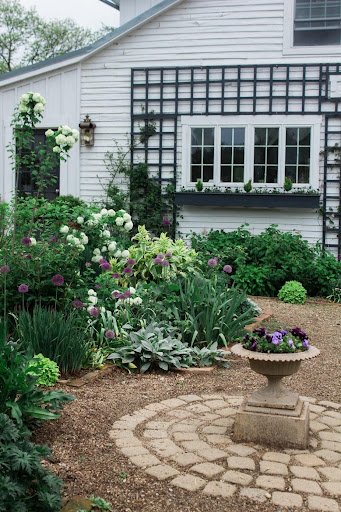 Don't even think for a second that you were going to leave your landscaping ideas without any kind of furniture at all? Where would everyone sit if that were to be the case? Some type of furniture is a must in your garden even if it is in the most minimalistic sense of its use. Try having some chairs with a table around preferably a coffee table if you are going to use your garden for leisure and soothing into the outer space or basking in the sun.
But if you want to arrange parties out there and get-togethers then it only makes more sense that you try to incorporate a fully-fledged table out in the open that has enough room to accommodate people around it. There is a variety of furniture available out there from simple benches to folding furniture and from countryside look to the most custom looking Furniture Ideas you will most definitely be able to find anything and everything out there.
Have some lights orchestrated around the place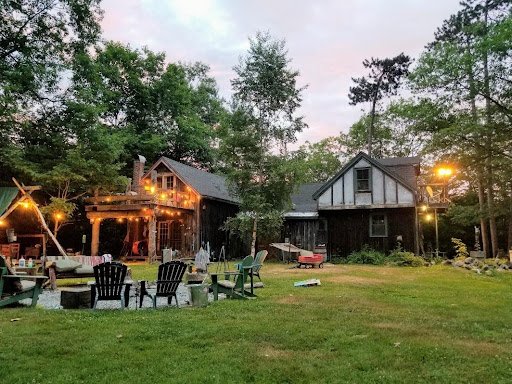 Last but not least you should give some thought to your outdoor Lighting Ideas. You might require to you your lawn in the night sometimes and it should be ready for the occasion. Think of lighting as if you are planning your next get-together you want it to be sassy and at the same time up to the occasion.
Hanging a few pendant bulbs along the sitting area or strip lighting is both going to do the trick but if you are willing to spend a little more then you would surely be able to get those digital lights that come with brightness control along with changing the pattern of the light according to mood or theme of the gathering. But make sure that whatever lighting solution you end up going for is up to your expectations and the theme of your outdoor living space.
READ NEXT: Six Top Indoor Plants for Your Small Home
RELATED TOPICS: Landscape garden
DIFFERENT TYPES OF NON-GREEN PLANTS FOR GARDEN
NEW TRICK FOR PREPARING YOUR GARDEN
SOPHISTICATED OUTDOOR FURNITURE PICKS