From creative home décor to cleaner air – there're so many advantages of having indoor plants around your new design home. Though, it can be difficult to know which types of home indoor plants are ideal for your home.
We have rounded up 6 of the best new design home indoor plants that'll thrive within office wall design ideas. Here is how to breathe into your home, with options that perfect for your style and environment.
Spider Plant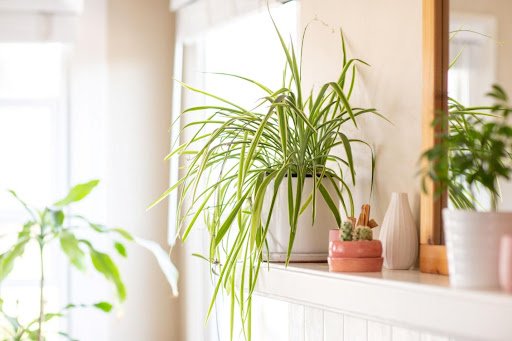 Idea for hanging planter and simple to maintain, Spider Plant is efficient at fighting a range of pollutants such as CO2, formaldehyde, and benzene. 
Keep this plan in indirect sun light as well as water them occasionally during primary growth. Once you have had the spider plant for about a year, water them moderately.
Pothos Plant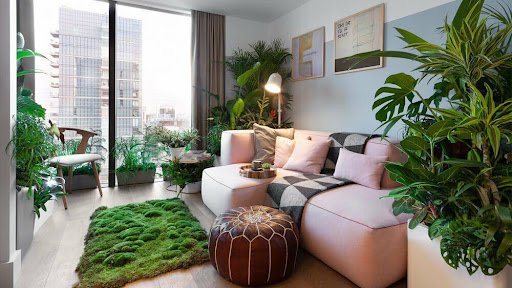 It is one of the most elegant indoor home plants, and there're a lot of great reasons to get this plant straight away in your house.
This plant also known as Devil's Ivy plant comes from its hard to kill nature. You can place Pothos Plant in indirect light and water it when looks dry.
Air Plants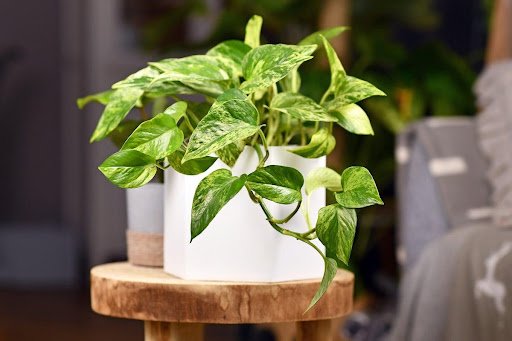 Air plants are small, low-maintenance plants that do not need water or soil to grow. They can absorb nutrients and absorb moisture via their leaves. Air plants need to mist a couple of times a week and during summer they'd be completely submerged in water once each week. You can place Air Plants in an open terrarium, pebbles, or a bowl of the basket.
Snake Plant
If you are looking for a plant to brighten up your home design, this is your best bet. One of the most popular home indoor plants, this is gorgeous and super easy to care for. Seriously, it is almost impossible to kill. The leaves of snake plant are toxic to pets, so it is advisable to keep away from them.
Aloe Vera
Whilst most moist need direct sunlight, Aloe Vera plants want a bright space with slight direct sunshine. Therefore, they're some of the most common succulents that you'll find in most houses. They're simple to grow and they don't need too much direct sunlight. Aloe Vera leaves produces gen that's used as a soothing cream. Their use as a healing plant has hence made them extremely famous in kitchens.
Dracaena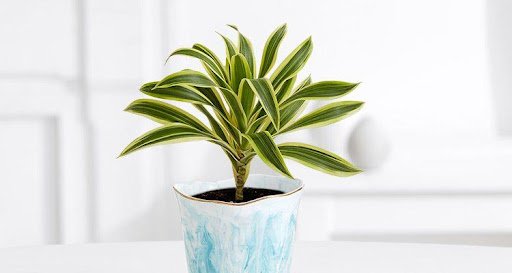 Dracaena doesn't need direct sunlight and can grow up to 12ft in height, so ensure it is planted at a spot that permits enough room to grow. Also, you can control its height by trimming. New leaves will sprout under the cut in a couple of weeks. Keep its ground moist but not soggy. Yellow leaves in the Dracaena are a sign of poor drainage and over-watering. You can put it near a window or sheer curtain.
Advantages of Home indoor plants in small spaces 
Whether it's outdoors or indoors, plants are really good for our environment and our health. Most of the indoor home plants, if purchased as a small home plant are also reasonably priced. There're several advantages of decorating your house with home plants for instance:
Home plants help stress reduction and enhance mood swings.

They enhance our stamina because tending home plants allows some indoor physical activity.

Whilst plants in the landscape will keep the air clean outside, indoor home plants will improve the air quality that you're breathing inside your house.

They produce oxygen and increase humidity.

Unlike physical objects, plants naturally decompose hence decreasing the amount of waste going to landfills.

Indoor home plants for small areas on average will cost $15 to $30 each plant. 

With a slight tender lover and care, home plants will thrive for many years.
Wrap up…
These home indoor plants are a wonderful option for anybody with limited space. As long as they've access to natural light and office wall design ideas are not overwatered, they will live happily for their whole life. 
READ NEXT: Spring Is Here! New Trick For Preparing Your Garden
RELATED TOPICS: landscape design ideas