Long gone are the days when furniture had only one function. With IKEA's advanced smart home technology developing at such a fast pace, smart homes have become common. Such advanced features are not only available to the rich, but they're accessible to everyone, regardless of their background and financial position.
Note that if your phone doesn't have wireless charging, you could always get a smart case that does. Such additional products could work well with the new intelligent furniture that IKEA's tech gadget is rolling out. It's a wise move from the company considering that everything around us is gradually becoming wire-free.
IKEA has taken a step towards making the smart technology home more advanced and functional than ever. Combining wireless technology with furniture and home accessories, the brand is providing an innovative, minimalist, and tech-savvy approach to homes of the future. Their top three wireless charging products are smart furniture, add-ons, and pads.
So what is this new technology all about? Let's begin to explore each innovative product from IKEA.
1. Furniture with wireless charging
The wireless charging sockets in IKEA furniture are more than an added functionality. Keeping in mind the brand's essence of creating beautiful products, the sockets are hidden and out of sight. The whole idea is to create a wonderful balance between beauty and function.
Two of the most prominent wireless charging home products include table lamps and bedside tables. So if you're a minimalist whose devices are barely charged most of the time, you can get these products that start from 60 USD, and say goodbye to the hassles and tangles of wire. So you will be saving space, cutting down on crammed aesthetics, and also minimizing the chances of electric accidents. 
2. Wireless charging add-on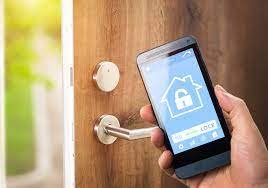 But that's not all. What if you want to make the furniture you already have more exciting via additional features? IKEA understands that everybody has their own choices and they may already have home decor products and accessories they might not want to completely replace. 
So this is where the company provides you with a wireless charging facility clip-on. It gives you the flexibility you need without having to spend too much. To make the installation process easier for customers, IKEA will be selling a saw for 5 USD and you'll be able to drill a hole with it news. Whereas, the charging product would be around 30 USD. You can this powerful product with all devices that have wireless charging compatibility. 
3. Wireless charging pads for phones
Not every room in your home might have sockets. And what if you want to save yourself from the hassle of drilling into furniture? Simply get a wireless charging pad for your phone and say goodbye to low battery notifications forever. This type of product is also best for you if you want a simple accessory that doesn't pop and blends in well with the surroundings.
Two variations are available for this product: the single charging pad and the triple charging pad. The price of the former is 28 USD whereas that of the latter would be 65 USD. Both the stations are useful and the one you pick depends on your needs and the number of phones you want to charge at once. As its name suggests, the triple one can accommodate up to 3 phones at once. It's a good choice if you have multiple devices or many family members.
Why your home needs wireless technologies and smart furniture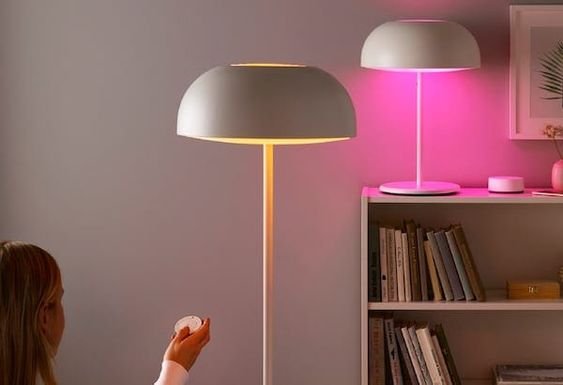 Smart furniture is more than just its name. Its classy, minimal design makes your home look more comfortable and open. So not does it offer wireless charging capabilities, but it has a psychological effect too. If you're a busy and precise person who doesn't like having chargers and wires around, you will feel more relaxed and organized with such products in hand. It's all about making life simpler every second!
Conclusion
An intelligent home also means having furniture that aligns with the same principles. And with the above 3 different types of advanced smart home technology , IKEA has fused the concept of smart modern and wireless it news. You have the freedom to choose from entirely new furniture and home accessories or simply buy an installable wireless charger or get a pad instead. 
Whatever you choose, an IKEA product will never disappoint you. What do you think of these new technologies: Are they a good addition to the ultimate smart home tech gadget experience or not? Let us know in the comments!
READ NEXT: This Beautiful Little Home Security Device Uses Sound to Detect Intruders
RELATED TOPICS: New business ideas